Wondering what new books are out there? Trying to find a new book for the kid who's read everything?  Well, here are few great reads (one newly released in paperback) that might be perfect for you.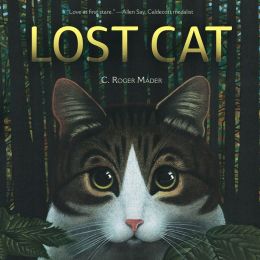 Lost Cat– C. Roger Mader
Embark on a journey with Slipper the cat as she searches for her humans. They accidentally left her behind during moving day, and, just when Slipper decides to look for other people to adopt, she finds a lovely surprise.
Old MIkamba Had a Farm– Rachel Isadora
This twist on the nursery song "Old McDonald" is beautiful and fun. You'll have fun making these different animals sounds, because, instead of farm animals, Old Mikamba's farm houses cheetahs, elephants and lions.
From the author of Guess How Much I Love You! While playing outside, Little Hansie Bear gets into all kinds of scrapes while walking like a duck and digging the deepest hole. But his father hugs Hansie and reminds him that everything will get better soon. And when Hansie's dad steps on a thorn, Hansie knows just what to do.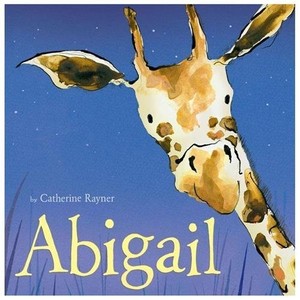 Abigail– Catherine Rayner
Abigail the giraffe loves to count, but every time she tries, her friends unintentionally ruin her fun. But her friends find a way to help Abigail do what she loves and even join in.

Sidney, Stella and the Moon– Emma Yarlett
Sidney and Stella cannot share, and fighting over a bouncy ball causes the moon to break into a million pieces. Can they settle their differences and find a new moon?

The Mysterious Woods of Whistle Root– Christopher Pennell
In this new book published by Houghton Mifflin Harcourt, someone is stealing the rats of Whistle Root in the dark of night, forcing them to substitute vegetables for musicians when they play their instruments. Carly is the only one who notices because she cannot sleep at night. Carly must fight the horrid griddlebeast to save the rats and the rest of Whistle Root Woods.

Treasure Hunters- James Patterson
Hunt treasure with the Kidd kids as they sail the seven seas in search of their lost parents. In this humorous story, the Kidds encounter pirates, treacherous storms, and befuddling mysteries, but each obstacle brings them closer to their parents and a treasure bigger than either of them can imagine.
Now in paperback: a fairytale of Snow White turned upside down! Summer's life was perfect, but that changes when her mother dies in childbirth. Her new step-mother, Stepmama, is terrible, and Summer isn't sure that she can stop Stepmama from doing something truly horrible.
If you've read any of these books, what did you think? If not, which ones interest you?
-Sam
Sam is the book buyer for the iconic World's Only Curious George Store. After earning her master's degree in Children's Literature from Simmons College, she decided to travel the world, searching for Hufflelumps, Diagon Alley, Cair Paravel, silver slippers, and Neverland, before settling in Curious George's house to read books all day.