It's holiday time again, and that means eggnog, Christmas carols, and mistletoe. But sometimes, all of that excitement can lead to holiday blues, or even (in the worst cases) a Scrooge in your midst.
December 21st is Humbug Day, so if you've got a Scrooge, a Grinch, or someone who's just tired of hearing Christmas music, we've got some great options that will turn their frowns upside-down.
Sometimes all a holiday grouch needs is someone to be nice to them, and the Grouchy Ladybug is a perfect example of that. Why not partner the book with a perfect little Grouchy Ladybug finger puppet for a complete gift package.
"Crankenstein" by Samantha Berger
This book is definitely relevant to me (and some of my coworkers, teehee). Sometimes things just aren't going your way, and all there is to do is let out a good "ARGGH!" and to try to have a good sense of humor.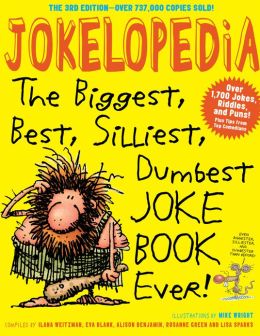 "Jokelopedia" by Eva Blank
Where do snowmen and snowwomen go to dance? The Snowball! What's the best way to chase the grumps away? An awesome joke! This book is so much fun and has given me some great material to share with my coworkers. Sure they may groan like Crankenstein when I tell them, but they're always smiling when they do it.
How the Grinch Stole Christmas by Dr. Seuss
A humbug post wouldn't be complete without this quintessential Christmas grouch. Every Grinch needs a Cindy-Lou Who to remind them that Christmas isn't just about the bells and whistles of the holiday, it's also about togetherness and love!
I hope that all of these recommendations serve to turn your Crankensteins, Grouches, and Grinches into Cuddlers, Grinners, and Princes. Happy Holidays!
Love,
Felisia, your friendly neighborhood events coordinator.